Gutter Cleaning Glasgow
We specialise in all types of Gutter Cleaning in Glasgow for domestic premises and tenements.
Blocked gutters can cause serious problems to your property not just the obvious overflowing of rainwater but the unseen damage to the masonry, pointing or brickwork. Without regular gutter cleaning gutters become full and heavy, they pull away from the wall and the proper angle of the gutter becomes distorted. Waiting to find a problem with your gutters is, in most cases, too late, your property will have already suffered water damage, thats why we have a range of guttering services to help. That why you need a gutter cleaner. 
You need to be proactive, get your gutters cleaned regularly and it will save your thousands in the long run.
We are trained to clean your gutters using ladders and harnesses meaning we don't need expensive scaffolding, this give you're a more efficient job and a great price.
We specialise in removing:
Build-up of silt
Moss
Weeds
Leaves
Within our range of guttering services, we have the skills to operate on Glasgow's Tenements without the need for scaffolding, we are happy to come out and give your free advice and planned maintenance quote to help keep your property in a certain standard.
Tenement Gutter Cleaning Specialists.
We are fully insured and have the capabilities to clean, repair and maintain your tenement gutters without the need of scaffolding.
As we use safety harnesses to get the job done quickly, efficiently and far more cost effective than other companies in the Glasgow area, contact us for gutter cleaning.  
If you self-factor we will happily give you a report for you and your neighbours to review and make decisions on the future of your property.
Fill In The Contact Form Today
& See How Much You Can Save! 
We can research your guttering on google earth and come up with a prompt free estimate. 
Here is what our customers have to say - 
Mr Cowan, Bishopbriggs
DG clean my gutters and have never put up the price in last 8 years. 
Mr & Mrs Harrison, Bearsden
DG Roofing renewed our front fascia, guttering & repairs on the roof. Excellent company to deal with.
Mr & Mrs Stevenson, Milngavie
Donny carried out a complete re-guttering of our bungalow. Fantastic price and workmanship, thanks DG!
Mr & Mrs Fleming, Anniesland
DG repaired my metal gutter when another company told me I required new gutters. 
In The Last 20 Years We Have Helped Customers with Gutter Cleaning in;
Glasgow City Centre, Glasgow Southside, The West End, Bishopbriggs, Dennistoun, Pollockshields and Many Tenement Buildings Throughout Glasgow & Surrounding Areas. 
Gutter Maintenance Glasgow
Looking after your gutters will prolong their life and safe you money, we will put a gutter maintenance program together for you that will achieve the following:
Prolongs the life of your gutters
Stops damage to your brickwork
Stops damage to your soffits
Save you money
We also take care of the exterior painting of the Eaves, Soffits, Fascia Boards, Gutters and Down pipes.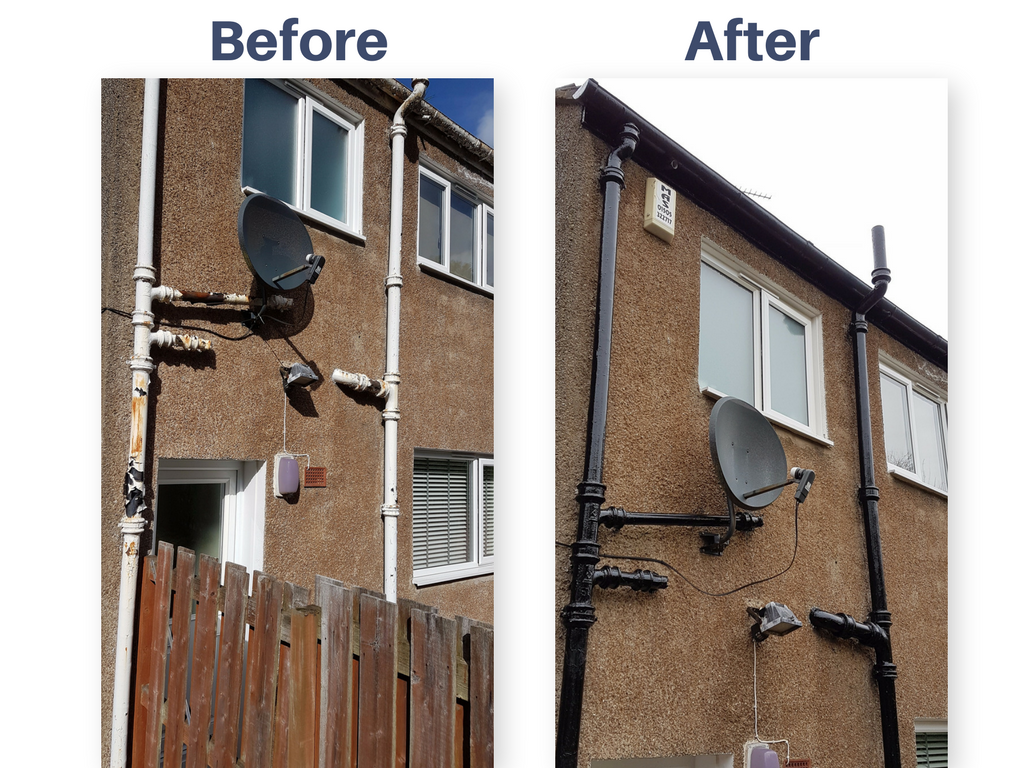 for a free gutter maintenance program.
Call us now and see how much we can save you.
Gutter Cleaning Near You. 
0141 345 2042 or 0780 313 5440
We won't be beaten on price! 
DG Roofing & Guttering Glasgow work with home owners, landlords and people that are self-factoring to keep properties dry and safe so no matter what your background you can contact us for chat about repairs, maintenance and gutter cleaning of your property, we will be happy to answer all your questions about our guttering services. 
Any repairs to Cast iron or fibreglass gutters can not and will not be GUARANTEED.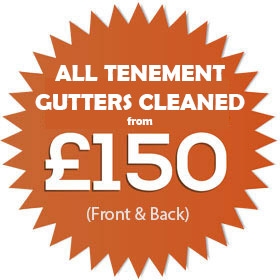 Contact Us:
Email: info@dgroofingandguttering.co.uk
Tel: 0141 345 2042