DG Roofing - Services  
DG Roofing provide a variety of roofing services to customers in Glasgow. With 20 years' experience under our belt, our roofing company are well placed to deliver the quality service and high level of workmanship that you should expect when re-roofing or fixing your roof.
Our team have repaired and re-roofed a variety of homes, and have learnt a great deal about the different types of roofs found in Glasgow. Our experience and knowledge means we are well placed to carry out essential repairs on your roof, or a complete re-roofing, be it a domestic roof with tiles or a large tenement with slates. You will get the same level of quality service no matter what the job is.
Roofing Company Glasgow
If you need a roofing company in Glasgow then please call us. We will be happy to give you a free quotation for our services which include:
Please note: Slate roofs that are in poor condition with no underfelt due to wear and tear will not be covered with a guarantee.
Other Maintenance Work
Asides from roofing and guttering, our team also use our skills for repair and maintenance work on ground level. Please click the images below to see previous roughcasting carried out by our team.
Speak to Us Today 
If you are looking for a reliable roofing company Glasgow please contact us today to discuss your property.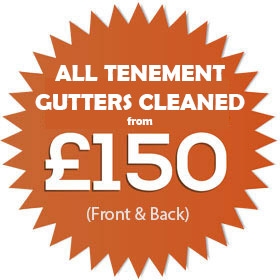 Contact Us:
Email: info@dgroofingandguttering.co.uk
Tel: 0141 345 2042