Tile and Slate Roof Repairs Glasgow 
Slipped, broken or cracked tiles or slates can cause thousands of pounds of damage if not attended to. DG Roofing are experts in replacing and repairing roof tiles and slates with minimum fuss to you and your property. We always look for the best option for roof tile and slate repair and will endeavour to your home to look like the original. 
Roof Repairs from a Company You Can Trust
DG Roofing conduct Roof Repairs in Glasgow for a variety of properties. Our experience working with the different types of buildings in Glasgow has helped us gain an extensive knowledge of the different roofs found in the city. We have repaired broken slates and tiles on the famous Glasgow tenement buildings and understand the particular care and skills that are required for such buildings.
Which Properties Do We Cater For?
Our roofers have fixed roofs on a number of different properties, from modern new builds to churches hundreds of years old. We have repaired roofs on the following buildings:
Detached homes
Semi Detached homes
Bungalows
Terrace houses
Town house
Tenements
Churches
Our experience is second to none, free estimates given, call today: 0141 345 2042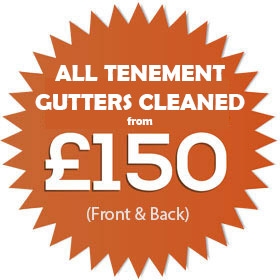 Contact Us:
Email: info@dgroofingandguttering.co.uk
Tel: 0141 345 2042