Roughcasting
Roughcasting is a technique used to finish the exterior of a building that combines gravel and pebbles with concrete or plaster to coat the exterior walls. Also known as pebbledashing or drydashing, the technique is the most widely used exterior render in Scotland due to its durable finish, which can last 20 years or more with no maintenance needed.
Why Choose Roughcasting?
Roughcasting is a quick, cost effective and the finish can be completed in a variety of colours. It is a popular choice in Scotland as it is incredibly hard wearing making it perfect for the harsh Scottish weather. 
Roughcasting Repair Glasgow
Besides roofing and guttering DG Roofing are also experienced in roughcasting on property walls and walls in Glasgow. From a small repair (patch) to a complete renewal we are happy to give free advice concerning roughcasting. Get in touch for a free quotation today - 0141 345 2042
Click on the pictures below to see examples of our previous roughcasting work: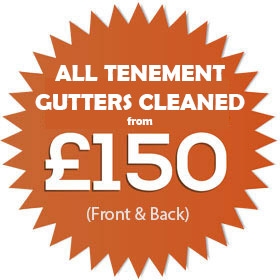 Contact Us:
Email: info@dgroofingandguttering.co.uk
Tel: 0141 345 2042