Roofing Company Glasgow
DG Roofing are a specialist roofing company based in Glasgow with over 20 years' experience in roof repairs Glasgow and maintenance for tiled, slated and flat roofs, as well as pointing, chimney stakes and lead work.
Our Repair Services
Your roof is a major part of your property however like many people do, it unfortunately only gets attention when you notice a problem. By choosing DG Roofing you will be able to fix the problems before the damage becomes any worse. Better still, our roofers will help you plan ahead with a maintenance program that will save you money and prolong the life of your property.
Our range of roof repair services includes:
Please note: Slate roofs that are in poor condition with no underfelt due to wear and tear will not be covered with a guarantee.
Has your roof been damaged by bad weather?
Bad weather can have a serious effect on your roof, damaging tiles and causing leaks. DG Roofing fix any problem you may encounter with your roof and associated parts quickly and professionally. 
Efficient, Friendly, Professional Roofing Service
The list above is extensive but by no means exhaustive. Our team of hard working, courteous workmen cater for a variety of roof repairs Glasgow from emergency roof leaks to slate replacements.  
No Job Too Small Or Complicated!
If you have a particular roof installation or repair requirement please contact us today to speak to a member of our team.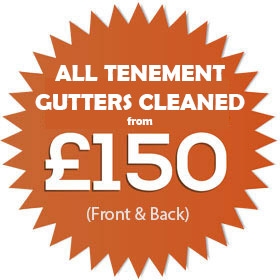 Contact Us:
Email: info@dgroofingandguttering.co.uk
Tel: 0141 345 2042